In Memory of
Dr. Vahakn N. Dadrian
1926 - 2019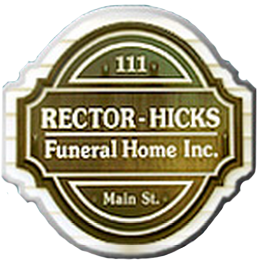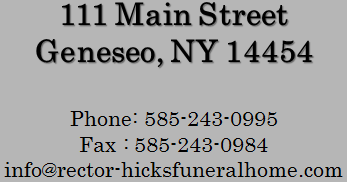 Obituary of Dr. Vahakn N. Dadrian
Vahakn N. Dadrian, PhD, age 93, of West Lake Rd. in Groveland, died Friday, August 2, 2019 at Noyes Memorial Hospital in Dansville, NY. He was predeceased by his brother, Vahe Dadrian.
He is survived by his sister, Meline Hazaryan of Florida, several nieces and nephews.
Vahakn was born May 26, 1926 in Istanbul, Turkey the son of Agop and Mayreni Der Garabedian Dadrian. He first studied Mathematics at the University of Berlin, then Philosophy at the University of Vienna, International Law at the University of Zürich and completed his Doctorate Degree in Sociology from the University of Chicago. Dr. Dadrian was a well renowned American Armenian Historian, Scientist and Lawyer. He was a professor at SUNY Geneseo for many years before his retirement.
Dr. Dadrian was awarded an honorary doctorate degree from the Armenian National Academy of Sciences for his research in the field of Armenian Genocide. In 1998 he was awarded the Khorenatzi medal which is the Republic of Armenia's highest cultural award, and a member of the Academy of Sciences, both from the Armenian President. He published many books and articles on the Armenian Genocide and the Holocaust when he was sponsored by the Henry Frank Guggenheim Foundation. In 2005 Dr. Dadrian was a recipient of the Ellis Island Medal of Honor when he was the Director of Research for the Zoryan Institute based in Toronto, Canada.
In 2009, Dr. Darian was honored the Republic of Armenia's highest award, the President's Prize of a Gold Medal. Dr. Darian lectured in English, German and French extensively for many International Universities including, the Free University of Berlin, Universities of Munch, Zürich, Amsterdam, Geneva and Brussels to name a few of the many. He was also an affiliate of the Harvard University for Research, Massachusetts Institute of Technology as a guest professor and Duke University as a visiting professor.
A Celebration of Life was held on Saturday, August 17, 2019 at 4 PM at the Deukmejian Community Center at the Ararat Home of Los Angeles, CA.
Calling hours were held on August 30, 2019 from 6 – 8 PM in the building of National Academy of Sciences of Armenia. Memorial Services were held on August 31, 2019 at 1 PM in the Yerevan Pantheon in Armenia.
In lieu of flowers donations may be made to the Vahakn N. Dadrian Scholarship Fund.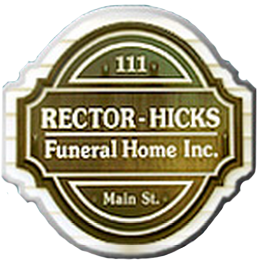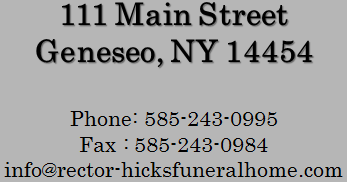 Share Your Memory of
Dr. Vahakn
111 Main Street - Geneseo, NY 14454 - Phone: 585-243-0995 - Fax : 585-243-0984 - info@rector-hicksfuneralhome.com