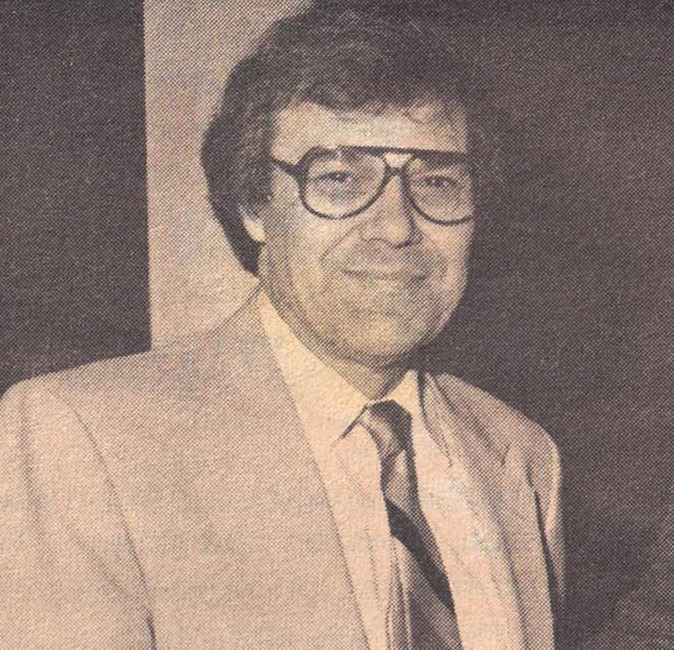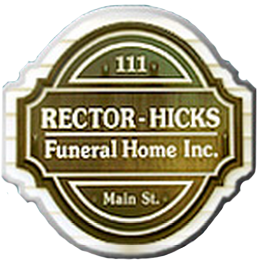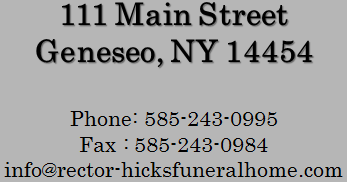 Obituary of John Kucaba, Jr.
GENESEO - John Kucaba, Jr., Professor Emeritus of Music, SUNY Geneseo, died on February 9, 2023, at age 94. He was predeceased by his beloved wife, Janet Stewart Kucaba, and is survived by cherished daughters and sons-in-law Kelley Kucaba (Martin Schewe) of Germany, Eve (James) Donahue of Massachusetts, Julia (Christian) Joseph of Connecticut, and Jennifer Kucaba of New York; and sister, Helene Kucaba Foster.
Professor Kucaba was a member of the SUNY Geneseo faculty from 1958 until retirement in 1992, where he created and taught numerous courses in music appreciation, the history and literature of music, as well as collaborative offerings with fine arts and English literature. Early in his career he was conductor of the Carol Choristers, the Geneseo Chamber Singers, and the Symphony Orchestra. He spent a year in the 1960s on a sabbatical in Vienna, Austria, with his family.
In association with the Eastman School of Music's Sibley Music Library, he established, taught courses in, and coordinated SUNY Geneseo's graduate music librarianship program (one of only six in the US at the time) whose graduates went on to positions at the University of Rochester, Columbia, Yale, Vassar, Wellesley, Bryn Mawr, the Library of Congress, and a host of other colleges and public libraries throughout the country and abroad.
From 1987 to 1990 Professor Kucaba served as chairman of the Music Department. During this time, his recruitment program for the department resulted in doubling the number of music majors. He was a recipient of the SUNY Chancellor's Award for Excellence in Teaching in 1974, a Presidential Citation in 1979 for Outstanding Leadership, and the Geneseo Alumni Association Honorary Life Membership in 2008. Scholarly contributions included an article entitled "Beethoven as Buffoon" and an edition of fifteen 18th century Viennese symphonies.
He earned a Bachelor's degree from Indiana University of Pennsylvania, a Master's degree from Northwestern University, and a Doctorate in Musicology from Boston University. During the Korean War he was stationed for 18 months with the U.S. Army's Headquarters of the Military Intelligence Unit in Tokyo, Japan, attaining there the rank of Sergeant.
From 1978 to 1980 he was chairman of the Genesee Valley Pony Club's Annual Spring Event in Geneseo, each year drawing some eighty young riders from western New York State for competition in Dressage, Cross Country, and Stadium Jumping.
In retirement he and Janet traveled frequently in the U.S. and to Canada and Europe, and both took pleasure in hiking the trails in nearby Letchworth State Park. He studied German, Italian, and the history of the Vikings; enjoyed reading, cooking, and gardening; and was passionately interested in the fine arts, politics, world news, the NFL, and in whatever his children were doing.
Calling hours are 3-7 pm on Wednesday, February 15, at the Rector-Hicks Funeral Home in Geneseo, New York. A private service will be held at the convenience of the family. In lieu of flowers, memorial contributions may be made to Wadsworth Library, 24 Center Street, Geneseo, New York 14454.
Visitation at Funeral Home
3:00 pm - 7:00 pm
Wednesday, February 15, 2023
Rector-Hicks Funeral Home, Inc.
111 Main St.
Geneseo, New York, United States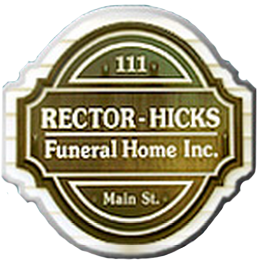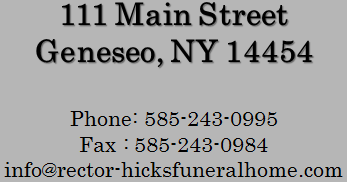 Share Your Memory of
John