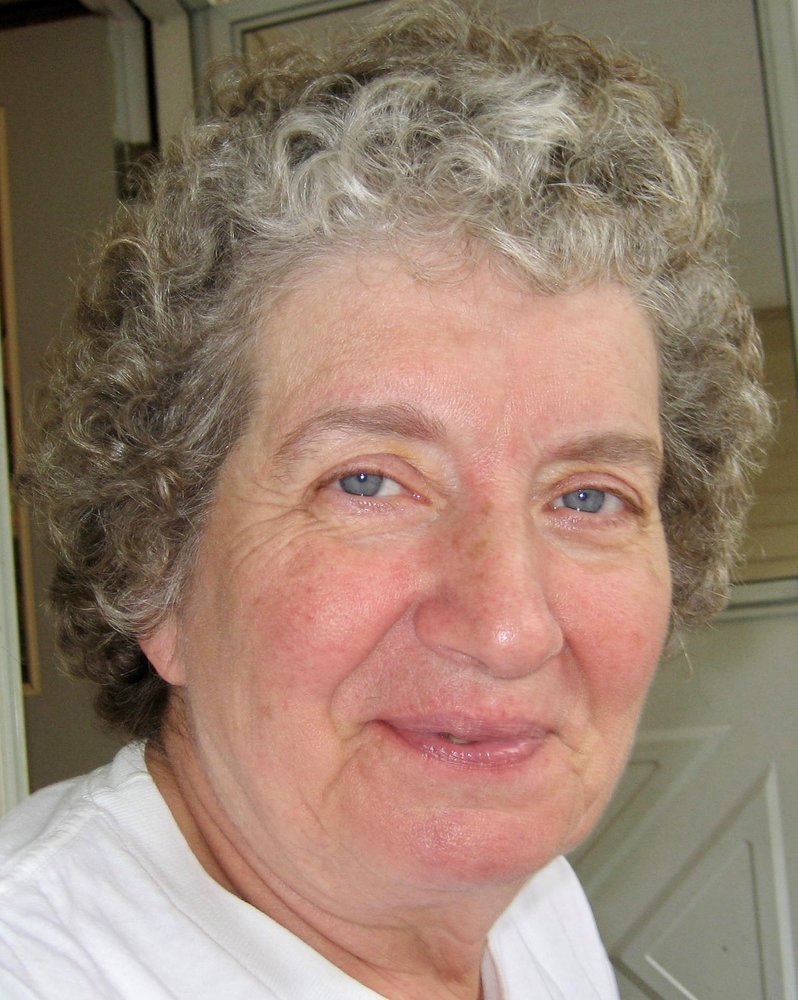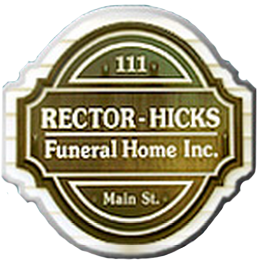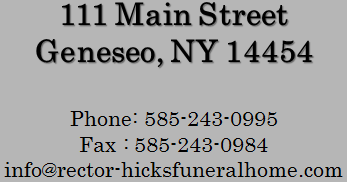 Obituary of Virginia S. Trasher
Virginia Ann Snow Trasher
August 21, 1936 – February 12, 2021
Virginia Ann Snow Trasher passed away peacefully on February 12, 2021 at The Friendly Home in Rochester, NY after a long battle with Alzheimer's disease. Virginia was born August 21, 1936 in Brooktondale, NY to Richard L. and Winnifred Palmer Snow. She completed a BA in Mathematics and French at Houghton College, NY in 1958, then an MA in Mathematics at the University of Buffalo in 1960. On June 20, 1959 she married Donald Watson Trasher. They relocated to Leicester, NY in September 1964 and continued to reside there until January 2016. Virginia was an educator, an active member of her church and community, a loving wife, mother, grandmother, and great-grandmother.
Virginia was a member of the mathematics faculty at SUNY Geneseo from 1979-1998 where she was involved in the preparation of secondary mathematics teachers. She served terms on the York Central School Board, the Livingston-Steuben-Wyoming BOCES Board, the Genesee Country Christian School Board and as a member of the Houghton College Alumni Board. She was an active member of Christ Community Church in Geneseo, NY, where she used her skills and talents as church organist, Sunday School Superintendent, member of the Women's Ministry as well as participating in many other roles. In the community she volunteered as a 4H leader and collected donations for the American Cancer Society.
Virginia was predeceased by her husband, Donald in 2016 and two brothers, David and R. John Snow. She is survived by her brother, Calvin (Jean) Snow of Caroline Center, NY; 5 children and their spouses: Dennis (Patricia) Kenyon of Henrietta, NY, Laura (Daniel) Bernhofen of Washington, DC, Diane (Michael) Broberg of St. Louis, MO, Steven (Kate Reed) Trasher of Colleyville, TX and James (Amy) Trasher of Baldwinsville, NY; 13 grandchildren: Richard (Anna) Kenyon, Matthew (Deanna) Kenyon, Bethany (Ryan) Krebs, Mark and Sonja Bernhofen, Morgan Broberg, Alyssa (Alex) Kibbe, Madison (Blake Hornisher) Trasher, Jacob and Kristen Trasher, Evan, Alex and Ian Trasher; 3 great-grandchildren, in-laws, nieces and nephews.
Due to Covid-19 there will be no calling hours. A service of celebration for her life will be scheduled later in the year once conditions permit. Interment will be at the Temple Hill Cemetery in Geneseo. In lieu of flowers the family requests that donations in Virginia's honor be made to the Trasher-Snow Mathematics Scholarship at SUNY Geneseo (giveto.geneseo.edu) or the Rochester and Fingerlakes Region Alzheimer's Association, 435 East Henrietta Rd., Rochester, NY 14620.To share a memory with the family or leave a condolence, please visit Rector-HicksFuneralHome.com.
Final Resting Place
Temple Hill Cemetery
Temple Hill Rd.
Geneseo, New York, United States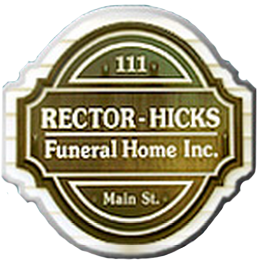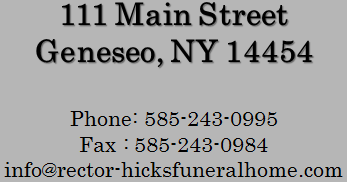 Share Your Memory of
Virginia