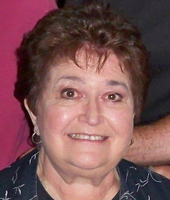 Rosemary A. Tarantello
Rosemary A. Tarantello, age 80, of Geneseo, passed away unexpectedly, on Wednesday, April 17, 2019 at her residence.
Rosemary was predeceased by her husband, Louis, mother, Mae McFall, father, Milton Cavanagh and brother, Daniel Cavanagh.
She is survived by her son, Chris (JoAnn) of CA, sisters Elizabeth Vaitl of CA, Roberta Haney of Buffalo, Aunt, Martha Savage of Rochester, cousins, Linda, Tim, Ricky and many nieces and nephews.
She was born in Jersey City, NJ but eventually moved to and grew up in Geneseo, where she met and married Louis. Rosemary was a pioneer in her industry of industrial valve sales, where she helped to establish and grow the family business, Fluid Components, Inc. After selling the business, she exceled at a variety of industrial supply companies, eventually retiring from MSC Supply Company in Rochester.
Rosemary loved to spend time outside on her lawn mower, collecting coins and taking her Sunday afternoon naps. She will always be remembered for her great sense of humor and her love of all animals.
Many thanks go out to the family and special friends, including Linda B. & Alan D. for their help and support for many years.
Calling hours will be held on Thursday, May 16, 2019 from 4-7 PM at the Rector-Hicks Funeral Home, 111 Main St. in Geneseo. Her Memorial Mass will be held on Friday, May, 17, 2019 at 10 AM at St. Mary's Church, 4 Avon Rd. in Geneseo. Interment will be in St. Mary's Cemetery in Geneseo.
In lieu of flowers, memorials may be made to the Teresa House, 21 Highland Rd., Geneseo, NY 14454 or St. Mary's Church, 13 North St., Geneseo, NY 14454.