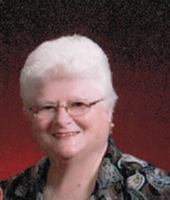 Kathleen H. Magee
Kathleen Hennessey Magee, age 74, of Geneseo, died Thursday, May 31, 2018 at Strong Memorial Hospital in Rochester, NY. She was predeceased by her son, Hugh R. Magee and brother, Terry Hennessey.
She is survived by her husband, Hugh W. Magee, daughters, Bonnie (Todd) Thompson of Hunt, Colleen (Brian) Andress of Dalton, Amy (Brian) Eaton of Livonia, grandchildren, Ricky DeSimone II, Kaleena and Kole Andress, Trevor and Addie Eaton, great grandson, Kolton Kernehan.
Kathleen was born September 6, 1943 in Rochester, NY the daughter of Edward and Iona Madison Hennessey. She retired as a Health Adie from the Livingston County Department of Health in Mt. Morris. Kathy was a member of St. Mary's Church in Geneseo and enjoyed gardening.
Calling hours will be held on Sunday, June 3, 2018 from 1-4 PM at the Rector-Hicks Funeral Home, 111 Main St. in Geneseo. Her Funeral Mass will be held on Monday, June 4, 2018 at 10 AM at St. Mary's Church, 4 Avon Rd. in Geneseo. Burial will be in St. Mary's Cemetery in Geneseo.
In lieu of flowers, memorials may be made to St. Mary's Church, 4 Avon Rd., Geneseo, NY 14454 or Sully and the Ladies in Pink, 9605 Nunda-Dalton Rd., Dalton, NY 14836.