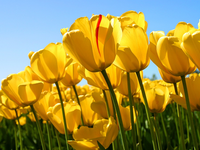 Lorna E. Halldow
Lorna Eshbaugh Halldow, age 76, of Rush, formerly of Geneseo, died Tuesday, May 22, 2018 at Highland Hospital in Rochester, NY. She was predeceased by her siblings, John Eshbaugh, Mary Hayes and Margaret Eshbaugh.
She is survived by her, brother, David (Carol) Eshbaugh of Manlius, NY, many nieces, nephews, great nieces and nephews.
Lorna was born July 13, 1941 in Rochester, NY the daughter of W. Paul and Eleanor Sievert Eshbaugh. She was a Graduate of Geneseo High School, attended the University of Colorado and earned her Bachelor's Degree from SUNY Geneseo. She retired from Gillman Industrial Exports in Rush as the Office Manager.
Calling hours will be held on Saturday, May 26, 2018 from 10 - 11 AM at the Rector-Hicks Funeral Home, 111 Main St. in Geneseo where Funeral Services will be held following visitation hours at 11 AM. Burial will be in Lakeview Cemetery in Groveland.
In lieu of flowers, memorials may be made to Hearthside Cats, PO Box 282, Geneseo, NY 14454.