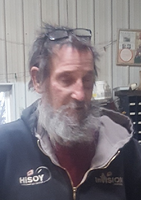 Milton Jennings "Milty" Speicher III
Milton Jennings "Milty" Speicher, III, age 62, of Cuylerville, died Thursday, October 12, 2017 after a brief time at the Teresa House in Geneseo.
He is survived by his sister, Viola Sinclair, aunts, Carol Cuzzo and Shirley Schlaffer, many cousins and his employers, Roger, Randy and Leslie Hamilton.
Milton was born May 10, 1955 in Warsaw, NY the son Milton J. and the late Betty Lou Nichols Speicher Jr. Milty lived a quiet lifestyle and was well known in the Genesee Valley Farming Community. For the past 30 years he faithfully worked at Triple H Farm in Geneseo.
No prior calling hours. Memorial Services will be Private at Milton's request.
In lieu of flowers, memorials may be made to the Teresa House, 21 Highland Rd., Geneseo, NY 14454.