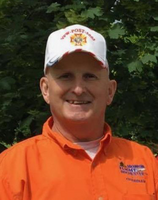 William S. Mills
William Stewart Mills, born February 2, 1958, died April 29, 2023 from the consequences of alcoholism.
Bill attended and graduated from the New York State Police Academy in Albany. He retired from the New York State Police, Troop E based in Geneseo. Bill was a member of the Geneseo Volunteer Fire Department from 1976-2014.
He was predeceased by his wife, Dawne and parents, Doug and Joann Mills.
He is survived by his wife, Elizabeth (Coyne) and their children, Douglas, Stewart and Anne (Jason Frazier), grandson, Rory all of Geneseo, step mother, E. Sue Mills, as well as a large extended family.
Calling hours will be held on Thursday, May 4, 2023 from 4-6 PM at the Rector-Hicks Funeral Home, 111 Main St. in Geneseo. Graveside Services will be held privately in Temple Hill Cemetery in Geneseo.