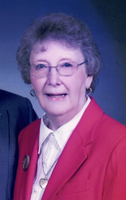 Dianne B. Price
Dianne B. Price, age 85, of Geneseo, died Thursday, April 27, 2023 at the Friendly Home in Rochester, NY. She was predeceased by her husband, Rev. Deacon Terrell W. Price, son, Terrell A. Price, sister-in-law, Hildreth Price Knapp and son-in-law, Robert J. Furlong.
She is survived by her brother, Richard Tanner, her children, David (Sherilyn) Price of Pasadena, MD, Shirley (Charles) Raymond of Penfield, grandchildren, J.T. Price, Bailee (Brenden Wicks) Price, Caitlin (Shane) O'Donnell, Dennis (Tyler Cavanaugh) Sullivan, great grandson, Conor O'Donnell, great granddaughters, Isla and Leona O'Donnell, brother-in-law, Rev. Ronald (Mary Reid) Knapp of Princess Anne, MD, several nieces and nephews.
Dianne's family would like to express their gratitude to the Geneseo community, St. Michael's Church community and a special thank you to the care givers at the Friendly Home for Dianne's wonderful care.
Dianne was born August 25, 1937, in Rochester, New York, the daughter of Richard Julian Marmaduke and Bernadine Matilda Carlin Tanner. She lived in Chili and once she graduated High School, she attended SUNY Geneseo where she earned her bachelor's degree in education and then went on to teach third grade in the Livonia School System. While at SUNY Geneseo she met the love of her life, Terrell Price. Following their graduations they remained in Geneseo and were married in St. Michael's Episcopal Church on August 22, 1959. They never moved from Geneseo and raised their family in the Village. Throughout those years, Dianne became very involved in the community. Dianne was a big part of St. Michael's Church, singing in the Choir and being a member of the Altar Guild. When her children were older, Dianne took a job as the Secretary for St. Michael's Episcopal Church for many dedicated years. Once she retired from that position, Terry and Dianne spent many years enjoying each other's company and spending time with family and friends.
No prior calling hours. A Memorial Service will be held on Saturday, May 6, 2023 at 3 PM at St. Michael's Episcopal Church in Geneseo with Rev. Michael Laver officiating. Interment will be in St. Michael's Memorial Garden.
In lieu of flowers, memorials may be made to the St. Michael's Church Alter Guild or the St. Michael's Church Choir, 23 Main St., Geneseo, NY 14454.