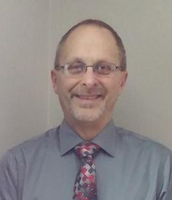 Richard F. "Rick" Bohlke
Richard F. Bohlke, age 74, of Geneseo, formerly of Syracuse, died Friday, March 3, 2023 at Strong Memorial Hospital in Rochester, NY.
He is survived by his wife: Cynthia Sullivan Bohlke, his children, Brianna (Nathan) Christensen of Irondequoit, Matthew (Nanci) Bohlke of Gainesville, VA, grandchildren, Leah and Norah Christensen, Gianna and Milo Bohlke, brother, William (Laurie) Bohlke, a niece, several nephews and cousins.
Rick was born June 18, 1948 in Amsterdam, NY the son of Harold and Josephine Wedrychowicz Bohlke. He was a graduate of Perth High School and Utica College where he earned his Bachelor's Degree in Political Science. Rick worked as an insurance adjuster for Crawford and Company in East Syracuse and later as a security officer at St. Joseph's Hospital in Syracuse. He was an active member of the Lutheran Church wherever he resided.
No prior calling hours. A Memorial Service will be held at 11am on Friday, March 10, 2023 at St. Timothy Lutheran Church, 5015 Lakeville Rd., Geneseo, NY..
Memorials may be made to St. Timothy Lutheran Church, 5015 Lakeville Rd., Geneseo, NY 14454 or Livingston County Office of the Aging, 3 Murray Hill Dr., Mt. Morris, NY 14510.