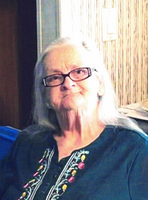 Esther L. Myers
Esther L. Myers, age 74, of Avon, died Monday, September 26, 2022 at Strong Memorial Hospital in Rochester, NY. She was predeceased by her husband, Donald Myers and sister, Sharon Andrews.
She is survived by her children, Rebecca Myers of Dansville, Lowell Myers Sr. of Avon, grandchildren, Lowell Myers Jr. and Amber Myers, sister, Sandy (Art) Lilley of Dansville, brother, Richard (Yvonne) Struble of Springwater, brother in law, James Andrews of Avon, several nieces and nephews.
Esther was born February 10, 1948 in Dansville, NY the daughter of Lowell and Mary Gray Struble. She retired from the Livingston County Skilled Nursing Facility in Geneseo after many dedicated years. Ester enjoyed making Diamond Art after her retirement. She loved spending time with family and friends but especially enjoyed spending time with her grandchildren.
Calling hours will be held on Wednesday, October 5, 2022 from 11 AM - 1 PM at the Rector-Hicks Funeral Home, 111 Main St. in Geneseo where her Memorial Service will follow visitation at 1 PM with Pastor Edward Phillips officiating. Interment will be in Union Cemetery in Scottsburg.
In lieu of flowers, memorials may be made to the Teresa House, 21 Highland Rd., Geneseo, NY 14454.