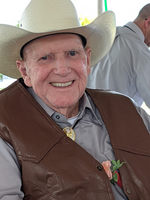 Lester E. Scutt Sr.
Lester E. Scutt Sr. passed away peacefully at home on Thursday, April 14, 2022 at age 88 years. He was predeceased by his son in law, David Secor and 7 siblings.
He is survived by his loving wife, Flossie of 68 years, his children, Linda Secor, Lester (Ceil) Scutt Jr, Lorraine (Dave) Forti, Louann (Steve) Peri, grandchildren, Jennifer (Tim) MacDonald, Jeremy (Kris) Secor, Holly Scutt, Vicki (Justin) King, Gregory (Kaeleigh) Peri, Jamie (Brian) Smith, Josh (Brittany) Secor, great grandchildren, Cody, Makayla, Kyle, Jessica, Emily, Matthew, Gracelyn, Abby, Lillian, Adalynn, Logan James, Logan Gregory, sisters in law, Elsie Knapp and Ardeth Lee, brother in law, Roger Wohlschlegel, several nieces and nephews.
Lester was born March 29, 1934 in Columbus, OH the son of Alton and Bernice Robinson Scutt. He served honorably as a Corporal in the United States Army from 1953-1955 where he was stationed in Itsuki, Japan at the end of the Korean War. Through his life Lester was a faithful Christian, he was one of the founding members of the Faith Fellowship Church in Lakeville. Lester was a Hydraulic Mechanical Technician and an avid farmer. He retired in 1997 from Southco Inc. in Honeoye Falls. He enjoyed time spent with his family, camping, fishing and hunting.
Calling hours will be held on Saturday, April 23, 2022 from 10 AM - 12 noon at the Faith Fellowship Church, 5630 Pebble Beach Rd. in Lakeville where Funeral Services will follow at 12 noon with Pastor Stephen Sweeting officiating. Burial with Military Honors will be in Lakeview Cemetery in Groveland.
In lieu of flowers, memorials may be made to the Livingston County Hospice Fund, 2 Murray Hill Dr., Mt. Morris, NY 14510 or the V.F.W. Post # 5005, P.O. Box 221, Geneseo, NY 14454.