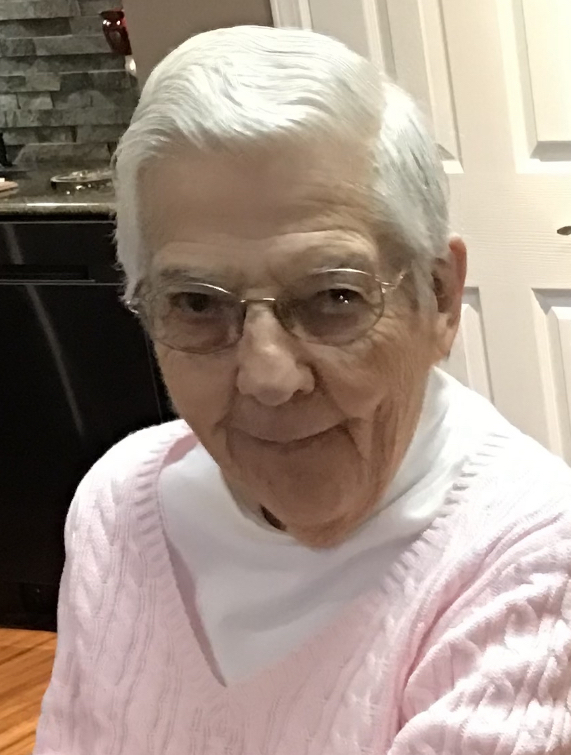 Evelyn A. Farley
Evelyn A. Farley, age 97, of Geneseo, died Wednesday, April 6, 2022 at the Episcopal Church Home in Rochester, NY. She was predeceased by her husband, Frances Farley, daughter, Shirley Farley, siblings, Marie Colton, Carl and Henry Heineman.
She is survived by her children, John (Annette) Farley of Geneseo, Charles Farley of Mt. Morris, Linda Farley of Geneseo, grandchildren, Tammy Farley, Johnny (Lori) Farley, Shannon (Mike) Hillier; great grandchildren, Nathan Hillier and Samantha Farley, step grandchildren, Amber and Jenna Chichester, sister, Bernice Empt of Albion, many nieces and nephews.
Evelyn was born March 28, 1925 in Avon, NY the daughter of Henry and Gertrude Klink Heineman.
Calling hours will be held on Saturday, April 9, 2022 from 11 AM - 1 PM at the Rector-Hicks Funeral Home, 111 Main St. in Geneseo where Funeral Services will follow at 1 PM. Burial will be in Temple Hill Cemetery in Geneseo.
In lieu of flowers, memorials may be made to Temple Hill Cemetery, PO Box 305, Geneseo, NY 14454.