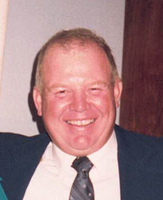 Bruce R. Donnan
Bruce R. Donnan, age 85, of Piffard, died peacefully Tuesday, December 14, 2021 at his home in York, with his wife, Allie, at his side.
He is survived by his wife, Allie, the children, Rob (Donna Walker) Donnan of Piffard, Greg (Jean) Donnan, Gretchen (Mike Seager) Donnan, Aaron (Charity) Donnan, Danielle Gurrant, and James (Wendy) Gurrant all of York, 19 grandchildren, one great-grandchild, brothers, Ernest (Jan) Donnan of York, Thomas Donnan of Piffard, many nieces and nephews. He was predeceased by his parents, B. Stewart and Ruth Donnan and his dear friend, Gerald Young.
Bruce was born August 9, 1936 in Canandaigua, NY the son of B. Stewart and Ruth Webb Donnan. Bruce graduated from Cornell University in 1958 with a Bachelor's Degree in Agriculture and joined his grandfather, father and brother, Ernie at his family's dairy farm. This Donnan team continued to grow and modernize Donnan Farms, along with Bruce's sons and eventually transitioned the successful operation to his sons upon his retirement in 2011.
He was a member of the Genesee Valley Hunt and United Presbyterian Church, served on the Genesee Valley Conservancy board, and was involved in a number of agricultural organizations.
No prior calling hours. Memorial Services will be held on Tuesday, December 21, 2021 at 10 AM at the York United Presbyterian Church with Rev. Michelle Sumption officiating. (Masks Required)
In lieu of flowers, memorials may be made to the Genesee Valley Hunt, PO Box 52, Geneseo, NY 14454, the Genesee Valley Conservancy, PO Box 73, Geneseo, NY 14454 or the York United Presbyterian Church, 2662 Main St. Box 411, York, NY 14592.