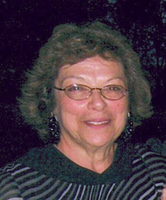 Joan E. Cadigan
Joan E. Cadigan, age 82, of Lakeville Estates, passed away Saturday, September 11, 2021 at Strong Memorial Hospital in Rochester, NY. She was predeceased by her husband, Coleman Cadigan, parents, Charles and Mary Rose, sister, Mary Grace "Babe" Grant and brother, Frank Rose.
She is survived by her sister, Ruth Cuppernull of VA and several nieces and nephews.
Joan was born May 31, 1939 in Warsaw, NY the daughter of Charles and Gertrude Mary Biondolillo Rose. She was employed by Eastern Airlines in New York City as a Ticket Agent until her retirement. She was a member of St. Matthew Catholic Church in Livonia.
No prior calling hours. Graveside Services will be held on Thursday, September 16, 2021 at 11 AM at St. Mary's Cemetery in Geneseo with Father William Laird officiating.
In lieu of flowers, memorials may be made to the Teresa House, 21 Highland Rd., Geneseo, NY 14454.