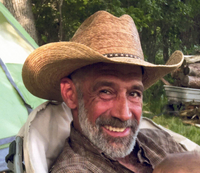 David W. "Coot" Cuozzo
David W. "Coot" Cuozzo, age 63, of Leicester, passed away peacefully, Thursday, August 26, 2021 at his residence. He was predeceased by his father, Richard "Nard" Cuozzo Sr. and brother, Stephen Cuozzo Sr.
He is survived by his wife, Kelly, daughter, Jennifer (Matt) Orman of Leicester, grandchildren, Evelyn and Jacob Orman, mother, Ruth Ann (George) Burns of York, brother, Richard Cuozzo Jr. of Cuylerville, sister, Brenda (Kevin) McCormick of Avon, sister in law, Joanne Cuozzo of Greigsville, many aunts, uncles, nieces, nephews and cousins.
David was born June 6, 1958 in Warsaw, NY the son of Richard C. Cuozzo Sr. and Ruth Ann Brick Burns. He was a graduate of York Central School. Coot retired from Hanson Aggregates in Stafford as a Haul Truck Driver in their quarry. He was an avid outdoorsman enjoying hunting, fishing and trapping. Coot was a longtime member of the A-On-DO-Wa-Nuh Sportsman Club in Cuylerville where he served on the Board of Directors and Chairman of the Farming Committee.
Calling hours will be held on Monday, August 30, 2021 from 4-7 PM at the Rector-Hicks Funeral Home, 111 Main St. in Geneseo. His Funeral Mass will be held on Tuesday, August 31, 2021 at 9:30 AM at St. Lucy's Church in Retsof with Father Bernard Dan officiating. Burial will be in Leicester Cemetery.
In lieu of flowers, memorials may be made to the A-On-DO-Wa-Nuh Sportsman Club, PO Box 101, Leicester, NY 14481 or the Livingston County Hospice Fund, 2 Murray Hill Dr., Mt. Morris, NY 14510.