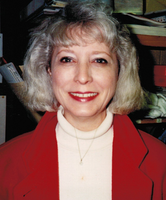 Ann H. Brunner
Ann H. Brunner, age 81, of Geneseo, passed away Sunday, June 13, 2021 at Strong Memorial Hospital in Rochester after a long battle with Parkinson's disease. She was predeceased by her parents, Alwyn and Marjorie House.
She is survived by her husband, James, children, Jenifer (Rick McCoy) Brunner of Rochester, Mark Brunner of Cohocton, Craig (Lisa) Brunner of Parish, NY, grandchildren, Matthew (Brianna) Brunner, Hannah (Daniel) Griffin, Jack and Emily Brunner, great grandchildren, Evie and Noah Brunner, several nieces, nephews and cousins.
Ann was born June 15, 1939 in Hornell, NY the daughter of Alwyn and Marjorie Bull House. She earned her Bachelor's Degree in Education from SUNY Geneseo in 1961. Ann retired from the Rush-Henrietta School District after 30 plus years as an Elementary Teacher.
Calling hours will be held on Thursday, June 17, 2021 from 4-7 PM at the Rector-Hicks Funeral Home, 111 Main St. in Geneseo where Memorial Services will follow visitation at 7 PM with Lucille Kane officiating. Private interment will be in St. Mary's Cemetery in Geneseo.
In lieu of flowers, memorials may be made to Hearthside Cats, PO Box 282, Geneseo, NY 14454 or the Michael J. Fox Foundation, PO Box 5014, Hagerstown, MD 21741-5014.