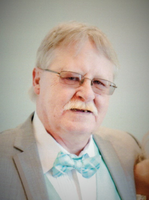 Terry W. "Terry" Rice
Terry W. Rice, age 64, of Henrietta formerly of Groveland, died Saturday, May 22, 2021 at Highland Hospital in Rochester, NY. He was predeceased by his siblings, Dawn Rice, Dale and Scott Rice.
He is survived by his wife, Marge Rice of Henrietta, children, Melissa (Ryan) Sanford of Canandaigua, Keith (Julie Plain) Rice of Wayland, Amanda (Martyn Baird) Rice of Henrietta, Leslie (Scott) Tauscher of Henrietta, Megan (Burton) Price of Dansville, grandchildren, Juniper and Rhett, sister, Connie Mairs of Lakeville, brother, Timothy Rice of Groveland, several nieces, nephews and cousins.
Terry was born January 11, 1957 in Batavia, NY the son of Walter and Gladys Prior Rice. He was a Truck Driver for Shanks Enterprises in Lima. Terry was a former member of the Wayland Fire Department. He was an avid Boston Red Sox fan. Terry enjoyed bowling and playing golf.
Calling hours will be held on Thursday, May 27, 2021 from 2-4 PM at the Rector-Hicks Funeral Home, 111 Main St. in Geneseo where Funeral Services will follow visitation at 4 PM. Burial will be Friday, May 28, 2021 at 10 AM in Lakeview Cemetery in Groveland.