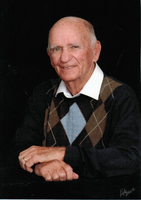 William J. Lipson
William J. Lipson, age 96, of Geneseo, passed away peacefully Sunday, March 21, 2021 at his residence.
He is survived by his wife of 70 years, Frances Louise Willey Lipson, children, Marcy (Dan) Winslow of Conesus Lake, Andy (Avis) Lipson of Churchville, grandchildren, Chad Lipson, Janna (Umberto) Santos, Betty Jo Winslow, Melissa (Josh) Meyer, great grandchildren, Olivia Lauren Lipson, Lily Winslow, Cody Winslow, Emma and Kasey Meyer. He was predeceased by his grandson, Jeremy Bogart.
Bill was born March 4, 1925 in the Bronx, NY the son of Nathan and Mary Leonard Lipson. He was a US Navy WWII Veteran. Bill retired as a printer from the Daily Record News Paper in Rochester. He was a longtime member and past president of Geneseo Kiwanis. Bill was an avid golfer enjoying memberships at Livingston County Club in Geneseo and Marsh Creek Country Club in St. Augustine Beach in Florida.
Calling hours will be held on Thursday, June 10, 2021 from 4-7 PM at the Rector-Hicks Funeral Home, 111 Main St. in Geneseo where Memorial Services will follow visitation at 7 PM. Private interment will be in Mt. Morris Cemetery.
In lieu of flowers, memorials may be made to the V.F.W. Post # 5005, P.O. Box 221, Geneseo, NY 14454.