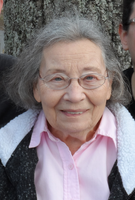 Ann Shea
Ann Shea, age 91, of Scottsville, died Friday, March 30, 2018 at Highland Hospital in Rochester, NY. She was predeceased by her husband, Richard in 2010, brothers, Gregorio and Joseph Cornell, sister, Josephine Colbert and Carolina Nicodemus.
She is survived by her 4 daughters, Carol (Rodney) Crane of Conesus, Marcia (John) Wingate, Audrey Rader of Scottsville, Allyn Shea of Scottsville, 8 grandchildren, 12 great grandchildren, sisters, Pauline Curry of Geneseo, Faye (Lenard) Howell of East Bethany, sister in law, Sally Cornell of Buffalo, several nieces and nephews.
Ann was born October 2, 1926 in Rochester, NY the daughter of Gregorio and Hilda Marie Cornell Roisi. She enjoyed traveling and spending time in Myrtle Beach, SC.
Calling hours will be held on Monday, April 2, 2018 from 4-7 PM at the Rector-Hicks Funeral Home, 111 Main St. in Geneseo where Funeral Services will be held on Tuesday, April 3, 2018 at 11 AM with Lucille Kane officiating. Burial will be in Temple Hill Cemetery in Geneseo.
Memorials may be made to the Salvation Army, 70 Liberty Pole Way, Rochester, NY 14604.