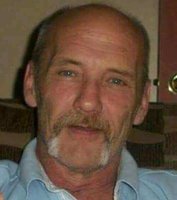 Ricky A. Losey
Ricky Allen Losey, age 64, of Caledonia, died Wednesday, March 21, 2018 at Strong Memorial Hospital in Rochester, NY. He was predeceased by his wife, Robin in 2009, brothers, George Wyant and Edward Feliciano.
He is survived by his daughters, Rikki and Tasha Losey both of Caledonia, Kacey Losey of Lockport, Rachel (Seth) Halbert of Caledonia, 8 grandchildren, Emma, Parker, Chloe, Ella, Caylie, Caleb, Caiden and Derek, brothers and sisters, William (Zita) Losey, Lucille Barnhardt, Gloria Austin, Richard Losey, Harold Jake Eichmen, Kenneth (Grace) Losey, Daniel (Chris) Losey and Robert (Pat) Losey, many nieces, nephews and cousins.
Ricky was born September 1, 1953 in Nunda, NY the son of William Albert and Alice Mae Babcock Losey. He was a US Coast Guard Vietnam Veteran.
Calling hours will be held on Friday, March 23, 2018 from 4-7 PM at the Rector-Hicks Funeral Home, 111 Main St. in Geneseo. A Memorial Service will be held on Saturday, March 24, 2018 at 1 PM at Holy Ground Ministries in Piffard with Pastor Donna Perham officiating. Interment will be in Westview Cemetery in Ossian.
In lieu of flowers, memorials may be made to Holy Ground Ministries, 2637 Genesee St., Piffard, NY 14533.