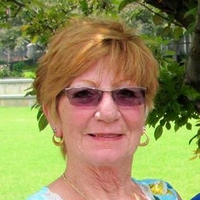 Rose C. Staley
Rose Claud Staley, age 67, of Reservoir Rd. in Geneseo, died Tuesday, February 6, 2018 at her residence. She was predeceased by her daughter, Tracy Erwin and brother, James Claud.
She is survived by her husband, Dennis, sons, John "Bart" Bartholomew of Geneseo, Jeff (Karin) Staley of MN, grandchildren, Michael, Daniel, Anna, Anthony, Adrianna, Max and Ellie, great grandchildren, Brielle, Aubree and Bentley, brother, Roger (Charlotte) Claud of Dansville, sister, Janet Claud of Groveland, sister in law, Pam Claud of Dansville, many nieces and nephews.
Rose was born May 31, 1950 in Dansville, NY the daughter of Edward and Carol Little Claud. She was a Nurse and retired from the Skilled Nursing Facility in Geneseo. Rose was a member of the Geneseo Fire Department serving as an EMT for 15 years.
Calling hours will be held on Friday, February 9, 2018 from 4-7 PM at the Rector-Hicks Funeral Home, 111 Main St. in Geneseo. Her Memorial Service will be held on Saturday, February 10, 2018 at 11 AM at the Cornerstone Baptist Church, 4232 Reservoir Rd. in Geneseo with Pastor John Zatkiewicz officiating.
In lieu of flowers, memorials may be made to the Wilmot Cancer Center, 601 Elmwood Ave., Rochester, NY 14642 or the Teresa House, 21 Highland Rd., Geneseo, NY 14454.