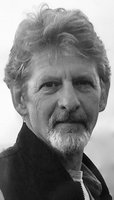 Oliver H. Chanler
Oliver Chanler was born in Washington, D.C. on March 5th, 1944 to Rear Admiral Hubert Chanler and his wife Gertrude. He passed away peacefully on January 2nd, 2018 in Rochester, N.Y., surrounded by his family. He is predeceased by his parents, and his brother John. He is survived by his loving wife, Shannon and her children, as well as his siblings, Elizabeth Chatwin, Adrian (Sue) Chanler, Alexander (Carole) Chanler, Gay Chanler, Felicity (Blake) McClenachan, Alida (Dan) Dierker, his sister-in-law, Sheila Chanler, and his many nieces and nephews.
Oliver attended The Fay School in Southboro, Massachusetts, and Portsmouth Priory (now Portsmouth Abbey), in Rhode Island. He graduated from Geneseo Central School, and attended Georgetown before graduating from Tufts University with a Master's in Education.
After graduating, Oliver enlisted in the Navy, where he served as a Communications Technician in Japan, and was honorably discharged in 1971.
In the early Eighties, Oliver worked at Voice of America as a writer of Special English, for international news. He then became a writer and producer for the 10 O'Clock News at WTTG Channel 5, later, as a writer/editor for the Diane Rehm Show on NPR, and finished his career in Washington D.C. at Voice of America.
Oliver was known for his many philanthropic endeavors, and served on the board of Meridian House International, in Washington, D.C., where he curated the Japanese Collection exhibit, and was a devoted patron of the international art community.
Retiring to Geneseo in 2000, Oliver served on the boards of the Genesee Valley Conservancy, the Geneseo Community Players, the Association for the Preservation of Geneseo (A.P.O.G.), and the Wadsworth Library.
Oliver will be remembered for his quick wit, his deep appreciation for both the written and spoken word (and would be disappointed that he wasn't able to edit this properly), the love of his dogs, and his thoughtful stewardship of the natural world. Though he sought adventure and traveled extensively throughout his life, he was happiest in his hometown of Geneseo, and will be dearly missed by all who knew him.
No prior calling hours. His Memorial Mass will be held on Saturday, January 6, 2018 at 11 AM at St. Mary's Church, 4 Avon Rd. in Geneseo. Interment will be in St. Mary's Cemetery in Geneseo.
In lieu of flowers, donations may be made in memory of Oliver Chanler to the Genesee Valley Conservancy, PO Box 73, Geneseo, NY 14454.