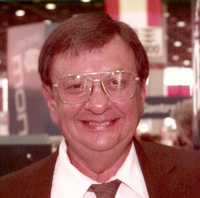 Joseph A. Andolora
Joseph A. Andolora, age 74, of West Lake Road in Conesus, died Sunday, October 22, 2017 at Strong Memorial Hospital in Rochester, NY.
He is survived by his wife, Karen Steinitz Andolora, his sons, Jeffrey (Amy) Andolora of Caledonia, Christopher (Wendy) Andolora of Churchville and their mother, Charlene Wilkins Andolora of St. Augustine, FL, his grandchildren, Jeffrey, Jacob, Justin, Cory and Kimberly Andolora, his sister, Beverly (Frank) Ianiro of St. Augustine, FL, step-son, Jace (Nona) Dasenbrock of Scottsdale, AZ; step-daughter, Ann (Walter) Levantovich of Westfield, CT., many step-grandchildren, several nieces and nephews, many dear friends.
Joe was born October 20, 1943 in Batavia, NY the son of Joseph and Mary Rapone Andolora. He was a graduate of Caledonia High School. Joe served in the US Army and the US National Guard from 1964-1970. He was the co-founder and Chief Executive Officer for Adflex Corporation in Rochester, NY. Joe loved fishing and boating on Conesus Lake and spending time with his beloved family. He loved art and was a skilled woodworker
Friends may call Friday, October 27, 2017 from 4-7 PM at the Rector-Hicks Funeral Home, 111 Main St. in Geneseo. His Funeral Mass will be held on Saturday, October 28 at 10:30 AM in St. Mary's Church, 4 Avon Rd. in Geneseo where Military Honors will follow Mass.
In lieu of flowers, memorials may be made to Wilmot Cancer Center, 601 Elmwood Ave., Rochester, NY 14642 or the American Cancer Society, 1120 South Goodman St., Rochester, NY 14620.