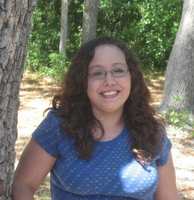 Kristina R. ""Krissi"" Hawkins
Kristina R. "Krissi" Radesi Hawkins, age 36, of Perry, formerly of Geneseo, died Saturday, July 23, 2017 at Strong Memorial Hospital in Rochester, NY. She was predeceased by her father, Peter Radesi, paternal grandparents, Daniel and Rose Radesi, maternal grandparents, Victor and Uvonne Young and Uvonne's second husband, Clair Harding and niece, Mayayla Radesi.
She is survived by her husband, Burke Hawkins of Perry, daughter, Victoria Claire Hawkins of Perry, step daughter, Cassandra Jo Hawkins of FL, grandson, Nova Ray Hawkins of FL, her mother Candace (Gary) Thompson of Geneseo, siblings, Gooch (Sarah) Olcott of Winona, MN, Danielle (Gilbert) Crawford of Webster, FL, Cory (Alicia) Olcott of Geneseo, Brianna Olcott of Geneseo, dear friends, Dawn Tschiderer and Megan Conklin, many aunts, uncles, nieces, nephews and cousins.
Krissi was born April 12, 1981 in Dansville, NY the daughter of Peter and Candace Young Redesi. She was a graduate of Geneseo Central School class of 1999.
Calling hours will be held on Wednesday, July 26, 2017 from 4-7 PM at the Rector-Hicks Funeral Home, 111 Main St. in Geneseo where Funeral Services will be held on Thursday, July 27, 2017 at 11 AM with Deacon George Spezzano officiating.
In lieu of flowers, memorials may be made to Victoria Hawkins, Five Star Bank, 4431 Genesee Valley Plaza Rd., Geneseo, NY 14454.